Maintaining a well-groomed beard requires a combination of dedication and proper care. From regular washing and conditioning to trimming and styling techniques, these beard care tips will guide you on your journey to a great beard that exudes confidence and sophistication.
---
Beards are back in a big way. While beards have been traditionally popular among select populations, they are re-emerging as an expression of individuality and self-esteem across various demographics.
Men who previously shaved daily have begun experimenting with growing a beard since the COVID-19 pandemic. Working from home has allowed them the freedom to skip the daily routine and experiment with beards and mustaches. PR Newswire notes that 40% of men 18-64 have begun growing facial hair since the beginning of the COVID-19 pandemic.
Estimates vary, but at least one-third of men have some facial hair: According to Modern Gentleman: "33% of men in America and 55% of men all over the world have facial hair." Earthweb Beard Statistics in 2023 says that 44% of men worldwide today have full beards.
You May Also Like:
5 Great Benefits of Chelated Iron Supplements
5 Great Reasons to Try Liquid Collagen Supplements for Muscle Building, Recovery, and Performance
The 7 Ultimate Beard Care Tips for a Perfectly Groomed Look is an original (HisHealthMag) article.
Self-perceptions and perceptions of others
"When we see men paying attention to their appearance, it's easy to assume that they're just angling for partners. But our research shows that beards probably evolved at least partly to help men boost their standing among other men," BBC Future reports. They also note that "studies have suggested that both men and women perceive men with beards as older, stronger and more aggressive than others."
A beard is, in many ways, an identity. A beard expresses self-confidence and individuality; having a well-groomed beard elevates those impressions.
According to Modern Gentleman, "Facial hair is the ultimate male style accessory that can not just transform men's faces but also take their confidence, overall look, and personality to a whole new level." Here are seven beard care tips for your best-groomed look:
Beard care tip:
1. Beard care begins with skincare
Ignoring the skin on your face and neck can be tempting, assuming the beard will hide all blemishes and irritations. However, that skin contains follicles from which beard hair will grow and receive its nourishment. Healthy skin will produce healthy, thick, robust facial hair growth and help keep it that way.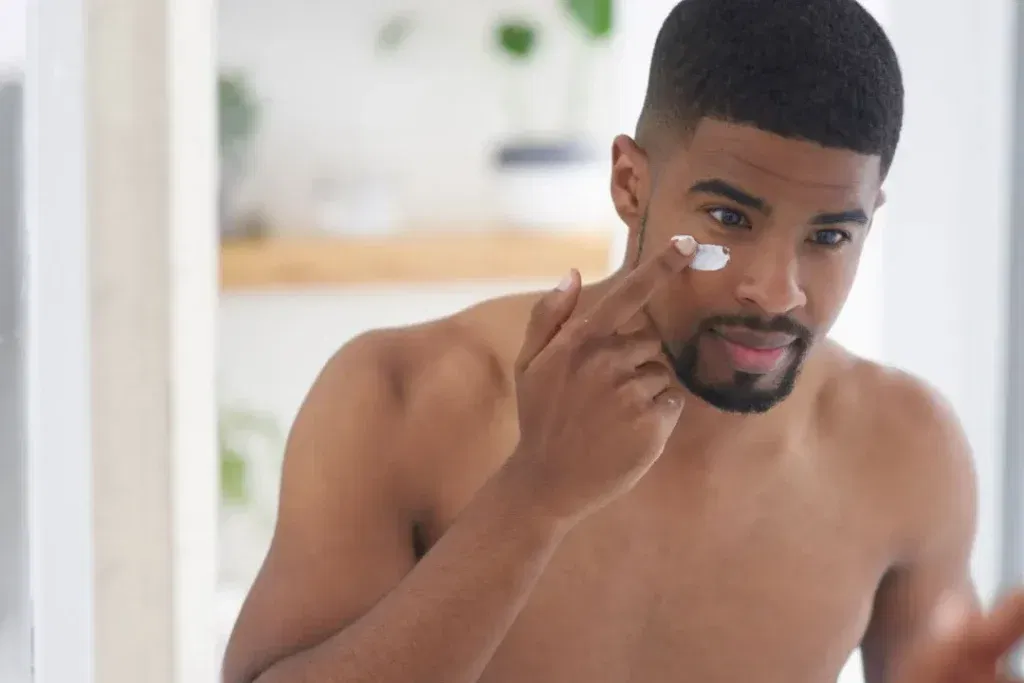 Beard care tip:
2. Starting your new beard
Growing a beard requires patience. It may grow less than a millimeter a day; in time, those millimeters turn into centimeters. "Plan on allowing your facial hair to grow for at least two months—about an inch—before you start even considering trimming or shaping," Men's Health counsels. The more growth that is visible, the more options you (or your barber) will have to give the beard its initial shape.
Beard care tip:
3. Trimming your beard
Over time, the initial beard gains length and fullness and requires some trimming. If you are trimming it yourself, go slowly and take a minimalist approach to avoid mistakes. There are many options for beard trimmers, but make sure your trimmer has depth guides that prevent cutting too close. To keep your beard well-groomed, trim it every two to three weeks, even when letting it grow longer.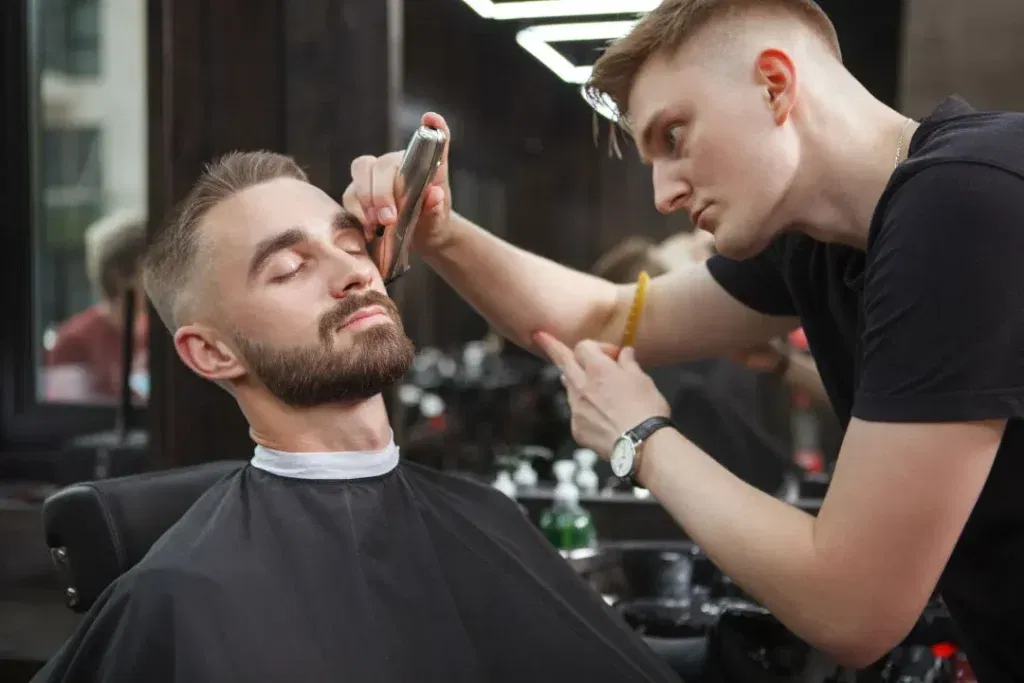 Beard care tip:
4. Shaping your beard
"We can't change the shape of our chin, but we do have the power to shape a beard,"Men's Health suggests. Look at your face and notice its shape. If it's round, the beard can be shaped to make your face look leaner (sides short; more length on the chin); if your face is oval, it can be shaped to make it look wider and angular (leaving the sides longer). If your face is square, the beard can soften the angles (trimming more rounded angles).
Beard care tip:
5. Cleaning, brushing, and combing the growing beard
Use a beard cleanser to wash your beard at least every two days. The entire beard and underlying skin should be well lathered. Dry the beard thoroughly and brush it, which also helps to exfoliate facial and neck skin. Comb or brush your beard every morning to groom and distribute natural oils."For a beard more than 10″ in length, combs are essential for taming the mane and solving knots and tangles," advises Beard Resource.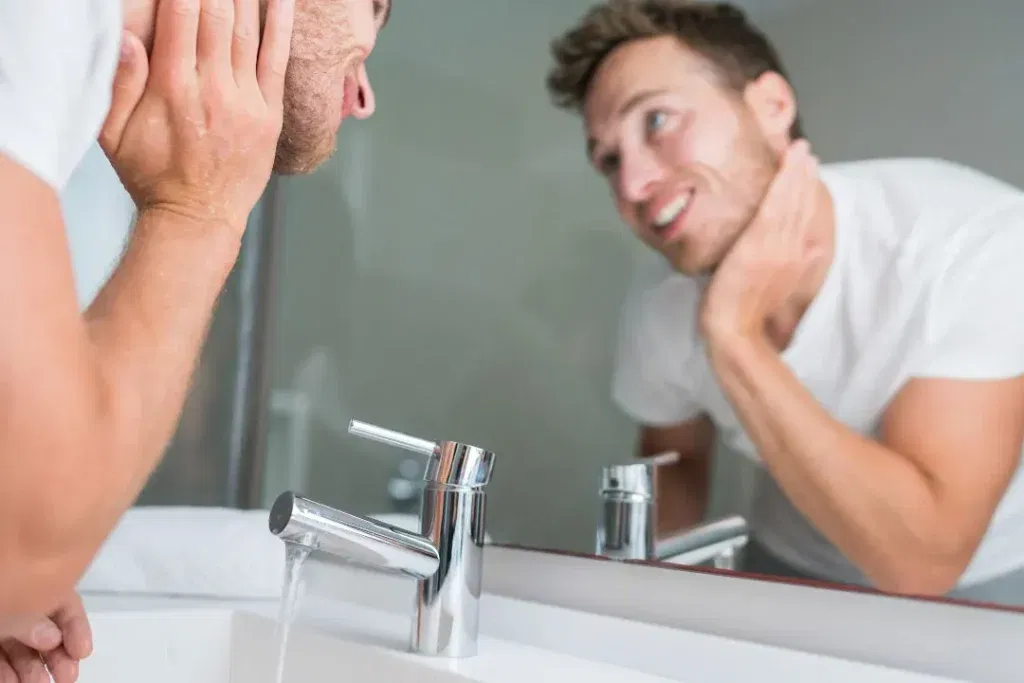 Beard care tip:
6. Moisturizing and conditioning the growing beard
As your bread grows, it can become itchy, especially if growing a beard is new to you; this is why many men never get past the first few weeks! A moisturizing beard oil or beard balm can relieve itching and help with new beard grooming. A beard balm is thicker than beard oil; it adds shine and hold to a short beard, while beard oil softens and tames longer, more coarse beard hair. Oils and balms add structure to the beard so it can be brushed into your preferred shape and prevent flyaways.
Beard care tip:
7. The importance of diet and nutrition
Diet and nutrition support beard growth and vitality on two levels. A balanced diet will contribute to optimal beard growth, fullness, and luster; a poor diet with vitamin deficiencies will be reflected in slower growth, dryness, and breakage.
Studies link the male hormones testosterone and DHT to robust hair growth. While levels of these hormones are primarily affected by genetics and age, research identifies certain foods that positively impact their strength and effect on beard growth:
Alfalfa sprouts: In a Japanese study, men consuming alfalfa sprouts increased their DHT levels by 21% and free-testosterone levels by 14% vs. controls.
Olive oil: Men who consumed extra virgin olive oil for two weeks increased their testosterone by 17.4% in a Moroccan study.
Coffee: In addition to its known antioxidants, which neutralize free radicals, coffee has been found in human and lab studies to raise levels of testosterone and DHT.
Raisins: A trace mineral, boron, is abundant in raisins and has been found to increase testosterone and DHT levels.
Our discovery:
GRAVE BEFORE SHAVE beard care
GRAVE BEFORE SHAVE was created in San Bernardino, California, in 2013 after founder and CEO Wayne Bailey became frustrated over the lack of good beard care products for his personal use. He began experimenting and gradually developed a line of unique, effective, fun-to-use beard care products and related apparel and accessories, all excitingly and imaginatively branded.
Wayne says, "We are a company who caters to the average Joe…We offer high quality products handcrafted in the U.S.A. at affordable prices for the working class and professionals. Our mission is to rescue those dry itchy beards, and unruly mustaches and keep men looking sharp!" The line includes:
Beard Oil is formulated to hydrate the beard and the skin underneath, leaving it soft and conditioned.
Beard Balm helps tame your beard, reducing pesky flyaways and unruly hairs while deeply conditioning and protecting.
Beard Butter conditions and deeply softens your beard and skin, providing less drag when brushing to minimize pulling and damage.
GRAVE BEFORE SHAVE also includes cream, wash, conditioner, and mustache wax, offered in more than a dozen distinctive, captivating fragrances, including Leather/Cedar Wood, Cigar Blend/Vanilla, Bourbon /Sandalwood, Old Time Barbershop, Bay Rum/Tropical Summer, Viking Blend, and Tequila/Lemon.
GRAVE BEFORE SHAVE products and merchandise may be ordered directly from the company (they'll include a free gift) or from Amazon. It's also available at 300 barbershops.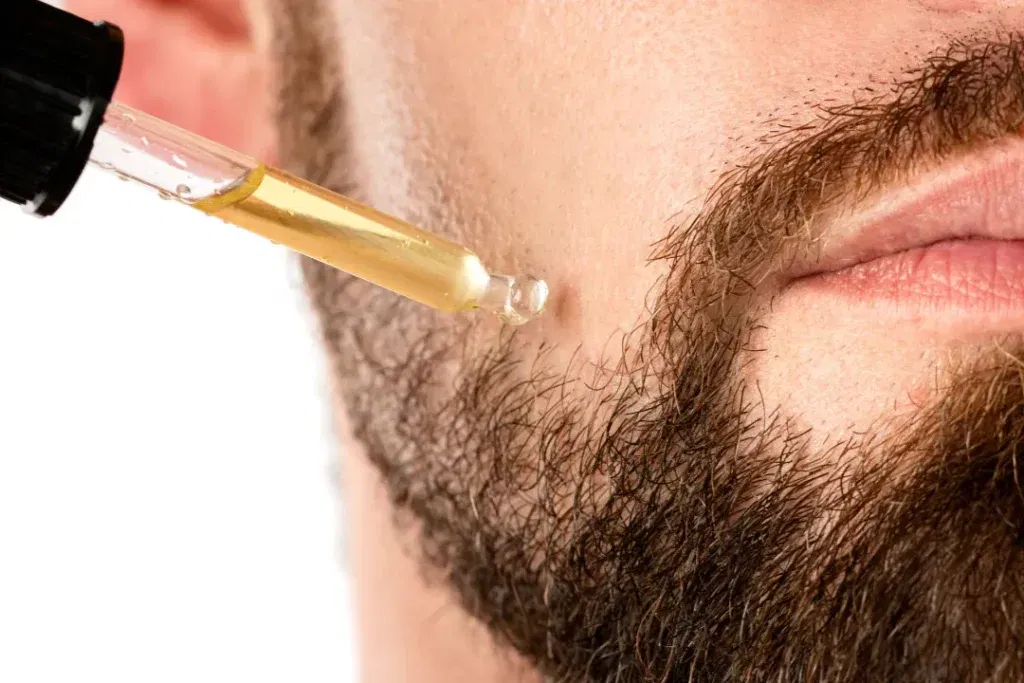 Beard care:
Doing it the right way
Now is a great time to grow and maintain a beard to express your individuality and style. With exceptional products and unique formulations created for effective beard care, a great-looking beard you can enjoy and be proud of is finally attainable.
Further reading for additional knowledge
MedicalNewsToday: Can a person speed up beard growth?
Insider: 6 dermatologist-approved tips to grow a healthy, full beard
BYRDIE: How to Grow Your Facial Hair Thicker and Faster
Important Note: The information contained in this article is for general informational purposes only, and should not be construed as health or medical advice, nor is it intended to diagnose, prevent, treat, or cure any disease or health condition. Before embarking on any diet, fitness regimen, or program of nutritional supplementation, it is advisable to consult your healthcare professional in order to determine its safety and probable efficacy in terms of your individual state of health.
Regarding Nutritional Supplements or Other Non-Prescription Health Products: If any nutritional supplements or other non-prescription health products are mentioned in the foregoing article, any claims or statements made about them have not been evaluated by the U.S. Food and Drug Administration, and such nutritional supplements or other health products are not intended to diagnose, treat, cure, or prevent any disease.