We conduct a head-to-head comparison of two leading nootropic products in order to give you some insight prior to your purchase decision. Read on for important information about Vital Plan Brain Boost and Evolvere's QUANTUMiND formulation.
With the holidays just around the corner, your schedule just got busier and potentially more stressful. While the holidays are a special time of year, they also add extra stressors to our lives — namely added financial, travel, family, and health concerns. In fact, 3 in 4 Americans have expressed that they have some concern about the holidays. This is an excellent time to safely and effectively add nootropic supplements to your daily routine.
You May Also Like:
Bright Brain Reviews vs MyPEAK Supplements Reviews
Brain Pill Reviews: Leading Edge Health vs Medicine Man Plant Co
Evolvere's QUANTUMiND and Vital Plan Brain Boost are just two of many nootropic products on the market. In the simplest terms, nootropics are substances that improve mental skills, and most can be obtained without a prescription. The word, "nootropic," comes from the Greek words for "mind" and "turning." But not all nootropics work in the same way, and not everyone has the same reason for wanting to take nootropics.For example, some people are interested in improving memory and focus, while others may want a supplement to help with stress and anxiety.
With so many options available, it's hard to know which one is best for you and your needs. We recently compared two popular nootropic supplements — Vital Plan Brain Boost and Evolvere's QUANTUMiND, and we'll take a deeper dive into the potential benefits of each.
Vital Plan Brain Boost vs. Evolvere's QUANTUMiND is an original (HisHealthMag) article.
Benefits for body and mind
Vital Plan Brain Boost and Evolvere's QUANTUMiND both promote enhanced focus, improved mood, and a sense of calm. Both products also contain ingredients that may increase energy. However, QUANTUMiND goes a step further by improving natural energy, potentially improving metabolism and fat loss.
Most notably, QUANTUMiND contains vitamin B12, which is vital to the functioning of our central nervous system. Vitamin B12 protects our nerves and helps the body produce neurotransmitters, which are chemical messengers that carry information from one nerve cell to another.Many people are deficient in B12, but it's an important ingredient as one of the building blocks our bodies use to access energy from food. While it may not directly give us energy, B12 does help us unlock the energy we consume and make it usable for our bodies. Therefore, Evolvere's QUANTUMiND is a solid choice for athletes, or anyone interested in combining B12 with a healthy diet and changes to their lifestyle.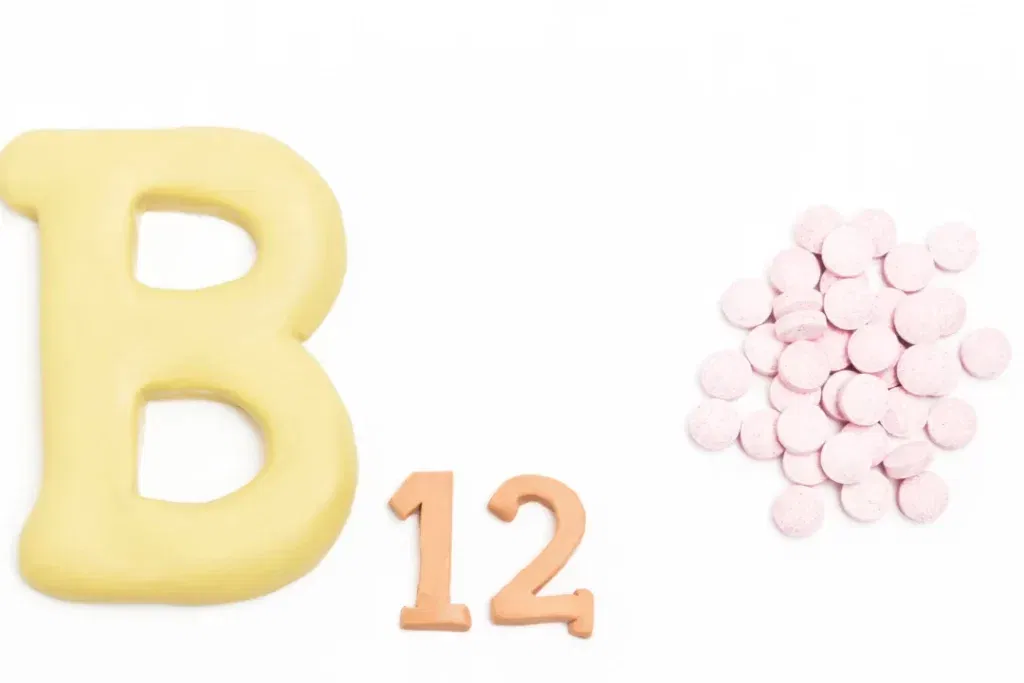 Stop procrastinating and conquer your to-do list
Vital Plan Brain Boost and Evolvere's QUANTUMiND both contain ingredients to help manage stress. Customers consistently rave about the energy boost they get, which allows them to stop procrastinating and get things done. However, in a direct comparison, Evolvere's QUANTUMiND contains more ingredients to boost brain function than Vital Plan Brain Boost does.
While both products have ashwagandha to burn away brain fog, QUANTUMiND includes a trifecta of components that work in harmony to provide increased focus and energy. QUANTUMiND's green tea, caffeine, and L-theanine complement each other for a smoother, more powerful result. Green tea, a popular beverage due to its reputation for helping to reduce anxiety, increase memory, and improve overall brain function, contains a small amount of caffeine and the amino acid L-theanine. Caffeine improves mental output by increasing the firing of neurons and the concentration of neurotransmitters. L-theanine works in tandem to help increase alpha waves in the brain, which are associated with increased focus levels.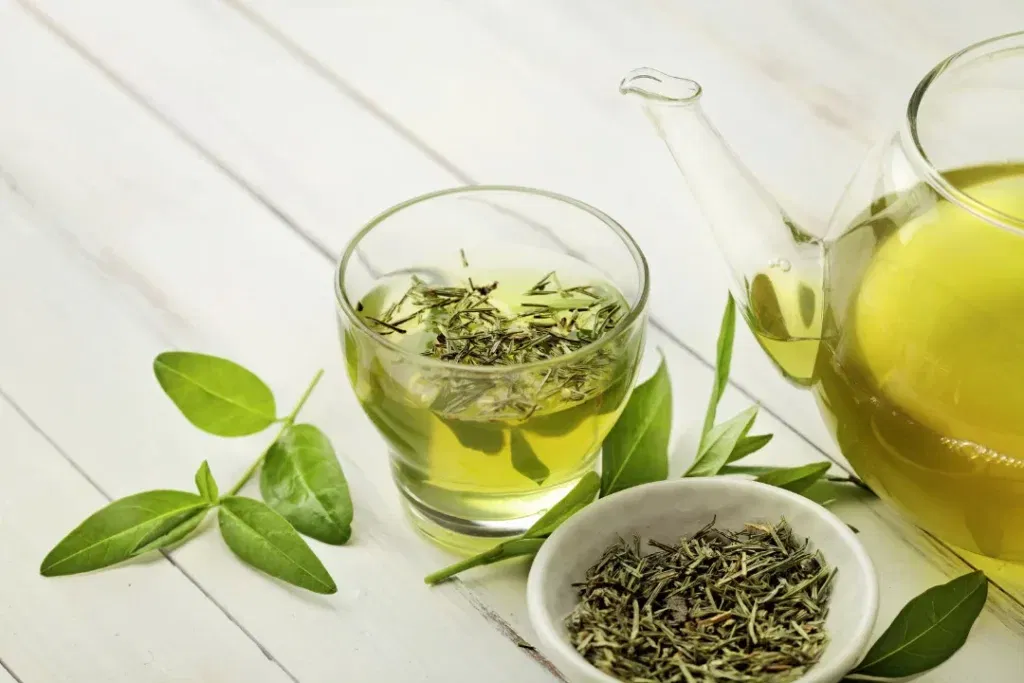 Subscribe and save
Both Vital Plan and Evolvere offer customers an option to sign up for a subscription to avoid waiting for the next order and save money. For a one-time order, both products are roughly the same price — around the $45-$50 price point. Vital Plan also offers free U.S. shipping on Vital Plan Brain Boost. While Vital Plan provides a 10% savings on Brain Boost for an auto-ship option, Evolvere offers a whopping 25% savings. Additionally, Evolvere provides a discount when you order multiple bottles of QUANTUMiND. If you purchase two bottles, you receive one for free. Stock up by buying four bottles, and you get two bottles for free.
The verdict
Vital Plan was founded in 2008 with the goals to empower people to take control of their health and provide easy access to potent herbal blends. In addition to purchasing herbal and natural supplements for various health concerns, you can even buy the founder's book from the company website.
Founded in 2017, Evolvere aims to be the world's most prestigious biohacking brand by making incredible products and providing customers with the information, tools, content, and guidance they need. In addition to offering products, the Evolvere website contains helpful blog articles and a podcast from founder Neal Thakker. Vital Plan Brain Boost and Evolvere's QUANTUMiND both have many positive customer reviews and are respected companies in the nootropic industry. However, the carefully selected ingredients that work in synergy, the potential bonus of a positive effect on metabolism, and the 25% savings offered for auto-ship make Evolvere QUANTUMiND the better choice.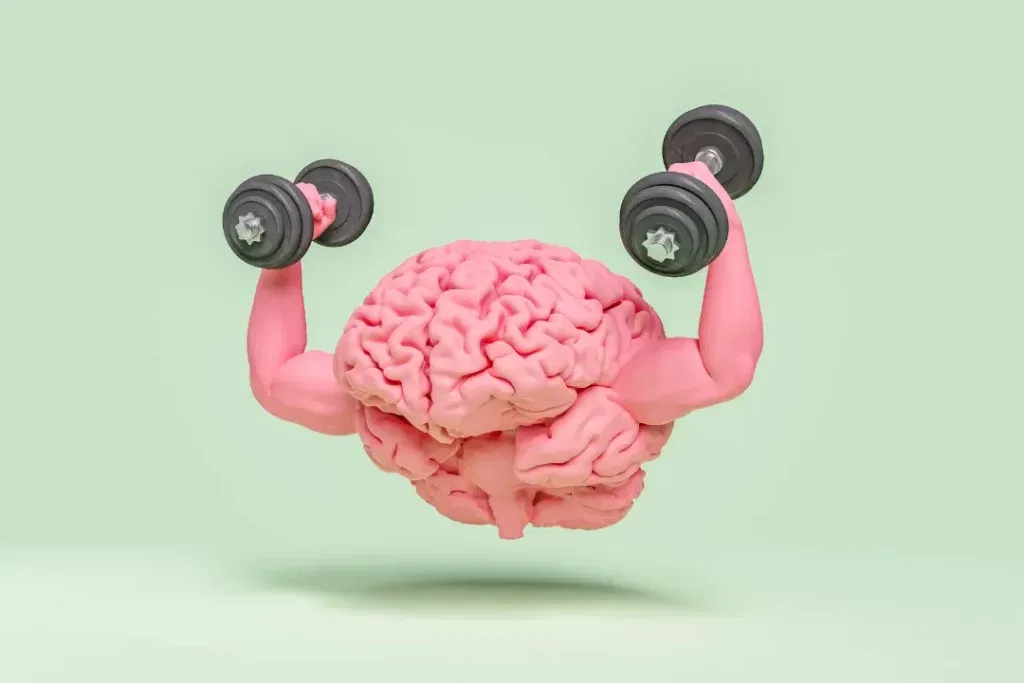 Also, check out Evolvere's website to read up on complementary products — QUANTUMiND Non-Stim and QUANTUMiND Gold — and how and when to use them as part of your long-term plan to feel calmer and focused so you can achieve your goals. Don't stress over the holidays this year. With the right nootropics, you will be on your way to achieving "next level cognitive function."
Further reading for additional reference:
VeryWell Mind: Are Americans Ready to Go Back Home for the Holidays?
Health: Health Benefits of Green Tea
Cleveland Clinic: Vitamin B12 Benefits and Best Sources
Important Note: The information contained in this article is for general informational purposes only, and should not be construed as health or medical advice, nor is it intended to diagnose, prevent, treat, or cure any disease or health condition. Before embarking on any diet, fitness regimen, or program of nutritional supplementation, it is advisable to consult your healthcare professional in order to determine its safety and probable efficacy in terms of your individual state of health.
Regarding Nutritional Supplements Or Other Non-Prescription Health Products: If any nutritional supplements or other non-prescription health products are mentioned in the foregoing article, any claims or statements made about them have not been evaluated by the U.S. Food and Drug Administration, and such nutritional supplements or other health products are not intended to diagnose, treat, cure, or prevent any disease.