Best Men's Supplements: BrainLuxury, NutriRise, Frog Fuel, and Kori Krill Oil are Award Winners:
Four companies, each offering an exceptional and outstanding supplement, have won awards for the Best Men's Supplement Product in the North American marketplace. The awards have been conferred by His Health Mag, a digital publication with a news and topical focus on the health issues which are most important to contemporary men.
The recipients are entrepreneurial enterprises that are making a name for themselves in an increasingly competitive and fast-growing men's supplements marketplace that is currently estimated to be valued at in excess of $21.7 billion. This statistic includes all dietary supplements that target men's health, wellness and longevity issues, from sexual enhancements, to fitness and working out, to general nutrition. The publication issued a press release to the general media today:
Jean-Louis Landais, a managing director of HisHealthMag Corp., announced earlier today that four exceptional companies have been selected to be recipients of its distinguished Best Men's Supplement Product Award. Some of the judgment criteria considered for the issuance of this award included product uniqueness, product focus, product potency, product bioavailability, and customer product reviews. Ethical and environmentally-sound ingredient sourcing and manufacturing practices were also considered. These men's supplements stand out in a crowded industry.
You May Also Like:
Organic Beets To Optimize Athletic Performance
Testosterone Boosting Herbs: Natural Ways to Rev Up Your Drive
The recipients included the following companies for their respective product offerings: BrainLuxury for its GAMMA BrainLuxury product; NutriRise for its Warrior Code Men's Vitality product; Frog Fuel for its Power Protein Liquid Protein Shot product; and Kori Krill Oil for its Antarctic Krill Oil Omega 3 Gummies. While these companies and their products do not cater exclusively to the male population, they have formulated supplements that are exceptionally suitable for men, and which have been well-received by the men's health market..
Best Men's Supplements Winning Product:
GAMMA BrainLuxury
GAMMA BrainLuxury, the companion product to DELTA BrainLuxury, is a powerful, highly bioavailable nootropic designed to stimulate and support heightened alertness, focus, recall, and cognition through a drinkable liquid-based formulation that contains and impressive roster of ingredients, including: omega and other fatty acids (this is significant because the human brain is primarily comprised of fatty tissue, so fat-solubility is paramount to bioavailability); amino acids (tryptophan, creatine, and phenylalanine); natural antioxidants; vitamins; magnesium; and fresh natural fruit juice.
The product is especially appealing because it works with the body's and brain's natural neurochemistry to achieve its results. And it accomplishes its mission without giving you the jitters associated with caffeinated products (the product does not contain any caffeine at all), or the side effects all too commonly associated with synthetic nootropics such as adrafinil and adderall. There is plenty of science to support the product, and the product's packaging is stunning.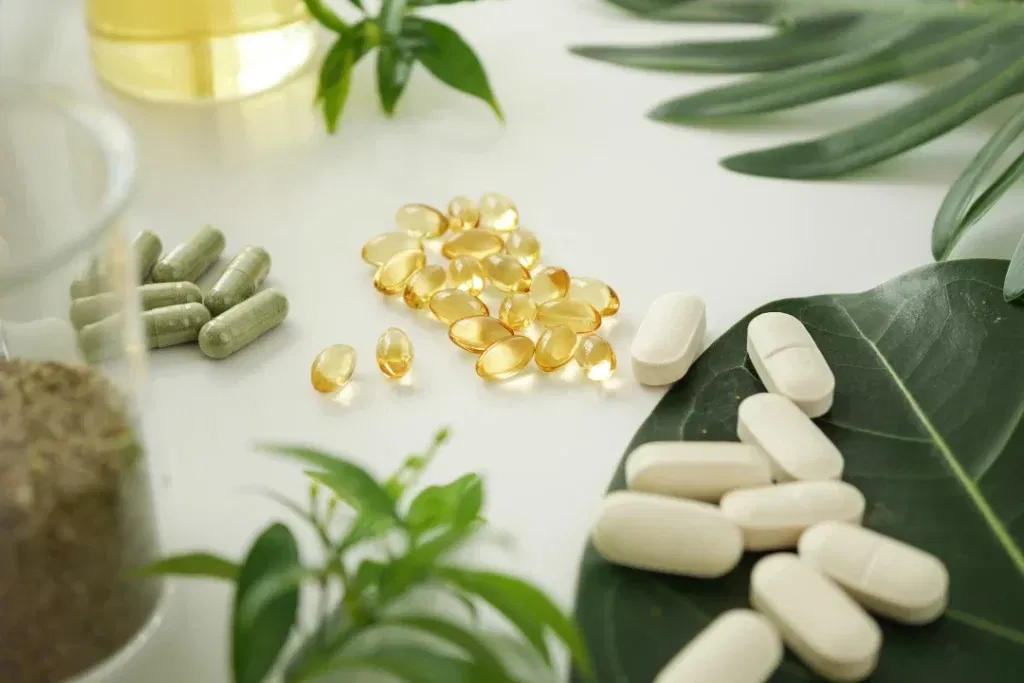 Best Men's Supplements Winning Product:
Warrior Code Men's Vitality
This product is a natural testosterone and dopamine support supplement designed to help men thrive by naturally promoting healthy testosterone levels, muscle health, sexual performance, and mental focus with eleven all-natural potent ingredients, including zinc, boron and such traditional herbal superstars as: fenugreek, tribulus terrestris, horny goat weed; and maca root.
This roster represents a synthesis of traditional folk medicine and contemporary bodybuilding science to produce a very effective men's supplement. These ingredients are rendered highly bioavailable with the inclusion of Bioperine® as a systemic synergist. Warrior Code Men's Vitality is very competitively priced, making it much more accessible to the general male population than most of the preparations marketed as "masculinity enhancements" and "pre-workout" supplements used by bodybuilders and resistance exercise aficionados.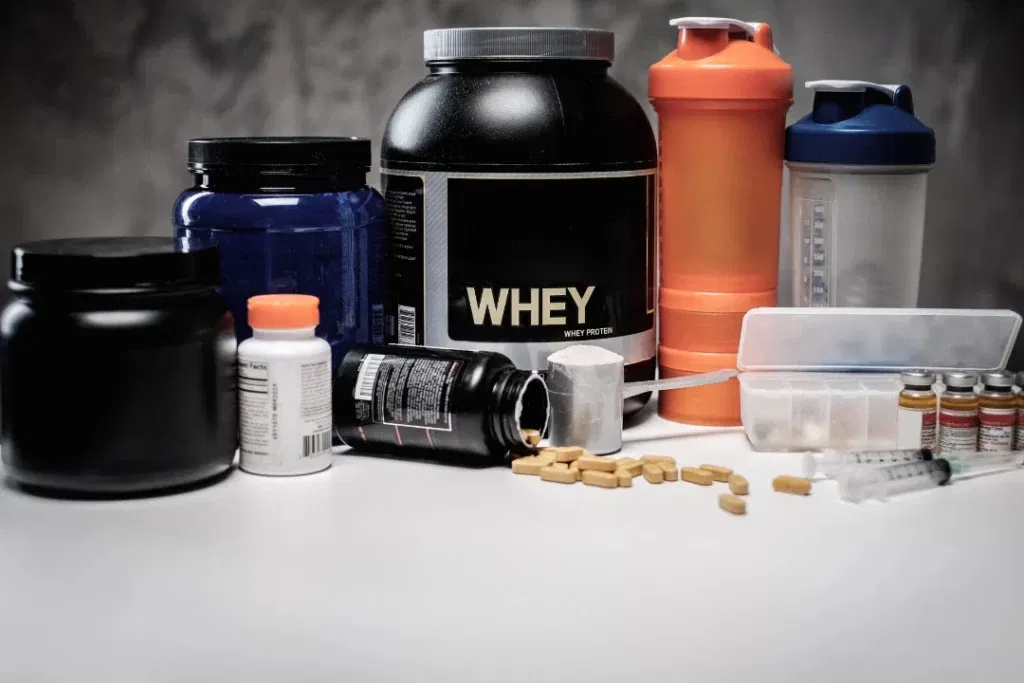 Best Men's Supplements Winning Product:
Frog Fuel Liquid Protein Shot
The Liquid Protein Shot is a collagen- and amino acid-infused pre-workout quick energy formulation for both amateur and professional athletes, containing neither GMOs nor any of those banned substances which could potentially get a competitive athlete disqualified on a test failure. With zero sugar or carbohydrates, the product is stripped lean, clean, and mean.
Unlike energy drinks, most of which are loaded with caffeine and sweeteners, Frog Fuel's product is crash-proof and has a longer period of beneficial activity than the well-known products that you usually find in your convenience store. A caffeinated version is available for those who need a quick jolt to get them started with their exercise routine. The product is very competitively priced and is gaining market traction brought about by excellent customer reviews.
Best Men's Supplements Winning Product:
Pure Antarctic Krill Oil Omega 3 Gummies
Antarctic krill oil is among the most powerful totally natural antioxidant substances on the planet. It contains a high concentration of the carotenoid astaxanthin, as well as other beneficial substances such as choline and phospholipids not found in sufficient amounts fish oil products. Kori Krill Oil's gummy product is a non-fishy, easily assimilable and convenient way to obtain the many health benefits of krill oil. Some of the benefits associated with taking the supplement are believed to be increased lifespan, better-looking, more pliant skin and a strengthened immune system.
"The high-growth market for supplements, especially those offered to address men's specific health and fitness requirements is extremely competitive," said Landais, "but these amazing companies have not only developed very powerful and solid branding; they've formulated supplement products that are superior to everything else currently out there. That takes some doing. These companies offer a unique value proposition to their customers that, frankly, just cannot be found with any of their competitors. More than just recommending these great products, I would say to watch these four companies closely – they're doing great things, and they are going to do even greater things as they continue to grow."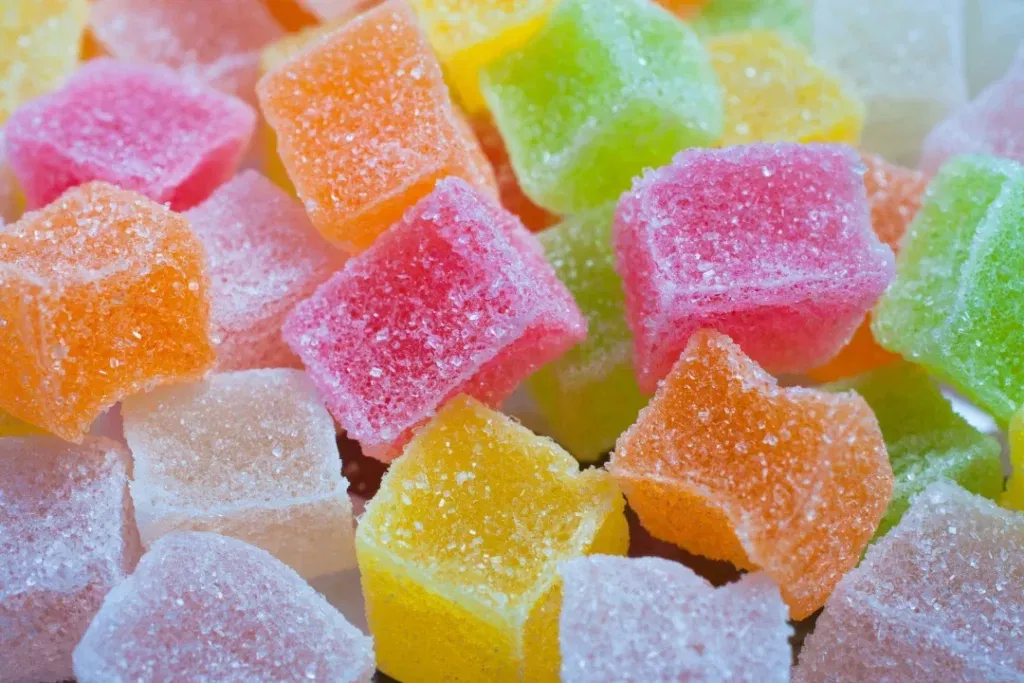 BrainLuxury, NutriRise, Frog Fuel, and Kori Krill Oil are privately-held, high-growth companies where the founders and executives play a hands-on role in substantially all aspects of day-to-day operating management and make all of the major decisions about new product development, marketing, and business strategy.
Important Note: The information contained in this article is for general informational purposes only, and should not be construed as health or medical advice, nor is it intended to diagnose, prevent, treat, or cure any disease or health condition. Before embarking on any diet, fitness regimen, or program of nutritional supplementation, it is advisable to consult your healthcare professional in order to determine its safety and probable efficacy in terms of your individual state of health.
Regarding Nutritional Supplements Or Other Non-Prescription Health Products: If any nutritional supplements or other non-prescription health products are mentioned in the foregoing article, any claims or statements made about them have not been evaluated by the U.S. Food and Drug Administration, and such nutritional supplements or other health products are not intended to diagnose, treat, cure, or prevent any disease.